Garmin Index Smart Scale support
Data from the Garmin Smart Scale is now auto-synced to SportTracks
We're excited to announce that SportTracks is now integrated with the Garmin Index™ Smart Scale! Every time you step on your scale, your current weight and body fat percentage will automatically be sent to SportTracks, and displayed in charts on your Health page.
In addition, your entire history of smart scale measurements will be brought into SportTracks, so you can more effectively analyze your progress season over season. After you enable this integration, the transfer of data takes place automatically in the background, thanks to the Wi-Fi connectivity of the Garmin scale.  
SportTracks collects more fitness data from your Garmin Index Smart Scale in addition to weight and body fat percentage. Keep an eye out for updates in the near future that take full advantage of this new integration!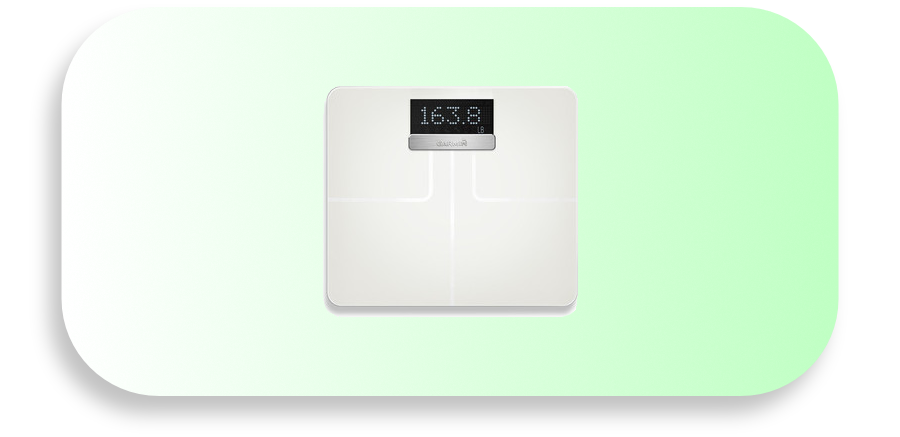 How to get it running
New SportTracks users:
This integration will work as soon as you enable auto-sync with Garmin. Your entire smart scale history from Garmin Connect will be imported into SportTracks when you link these accounts.  
Existing SportTracks users:
If you already have SportTracks linked with Garmin Connect, you need to re-authorize this link. This is how to do it:
In the upper right corner of SportTracks, select your profile picture, then press the My account button
On the next page, select the Sharing tab on the left side of the screen
Under Connected Services, locate Garmin Connect, then press the Remove button
Next, press the (+) Connect button, and then select Garmin Connect
Authorize the connection between SportTracks and Garmin Connect (you may need to log in)
You do not need to select the "Import all history" option, leave that box unchecked
You're finished!
Selecting the "Import all history" option is unnecessary because this information will be brought into SportTracks automatically. 
We've offered a similar integration with the Withings Smart Body Analyzer and Wireless Scale for a long time now, and we couldn't be happier to also include Garmin. We sincerely hope this integration is beneficial for you. If you have any questions, we encourage you to post them in the Comments section below...
Article written by Sam Mallery, Director of Marketing, Zone Five Software Inc.