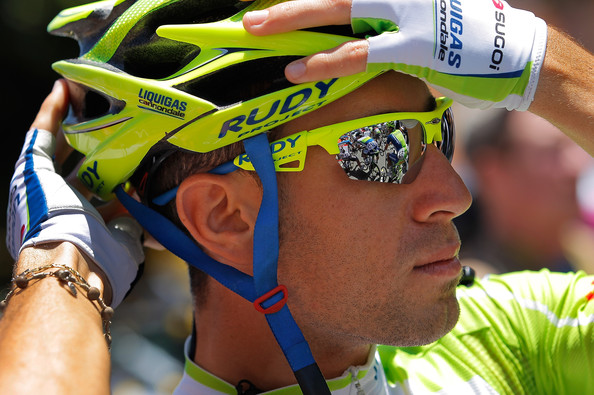 Winner Vicenzo Nibali pictured with his biggest competitor this race (no one).
If you've been on the blog at all in the past month, it's pretty clear we've followed this year's Tour de France pretty closely. The race ended this past Sunday with Italian cyclist Vicenzo Nibali claiming the coveted maillot jaune.
In case you missed the last week of racing, here are the highlights from Stage 13 on. For coverage of this year's Stages 1-12, check out our recap Getting Caught Up to Speed.
Stage 13
Nibali extends his overall lead to an impressive three minutes and 39 seconds in this climbing stage, taking over the polka dot jersey while he's at it.