A few weeks ago, we wrote a post detailing the three ways you can enter your workouts into SportTracks. Now that you've added a few workouts, let's go back to the dashboard for your workout summary.

Once you log few workouts, your dashboard will be rife with stats and information. On the left you will see your most recent workouts listed individually; on the right you will find your workout overview, including total workout time and distance and also those numbers broken down by workout type. These statistics will  be shown up top by week, and below by month.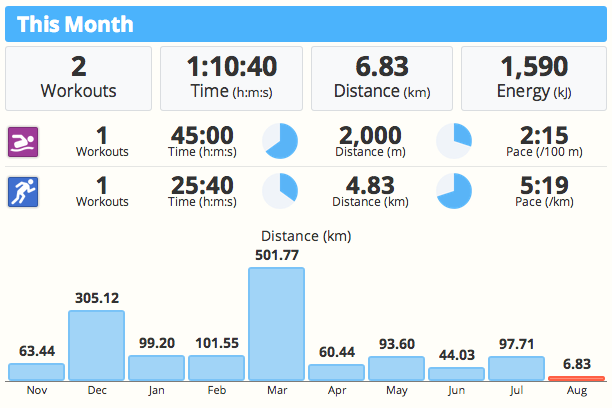 You can toggle between the time or distance numbers within each section to change out information on the bar graphs below to reflect your selection. Do this by clicking the respective time or distance buttons shown under the week or month headers.