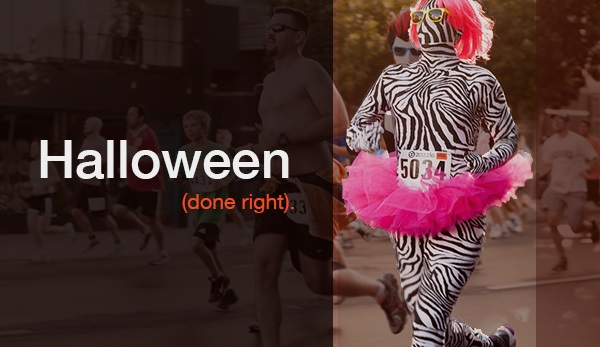 Growing up, Halloween was the best holiday ever. It arguably still is. One thing it is not is the healthiest holiday ever.
Now, you could just treat Halloween like it was any other day. If that in any way sounds like a good idea to you, I'm sorry, but you are not a fun person.
So how do you keep Halloween awesome and (kind of) healthy? Let' s break it down.
The Candy Issue
Let's face it, Halloween is centered aound costumes and candy. Costumes are amazing and have no downside. Candy, while delicious, isn't really on the diet food list.
1. Choose healthier Halloween candy
Chances are, you're going to have some candy. The good news is all candy is not created equal. Some of it's not even that bad for you. Pop a Hershey's dark chocolate bar in the name of heart-healthiness. Eat a roll of Smarties for a mere 25 calories.