Faster: Demystifying the Science of Triathlon Speed
Jim Gourley is literally a rocket scientist. He's also a triathlete.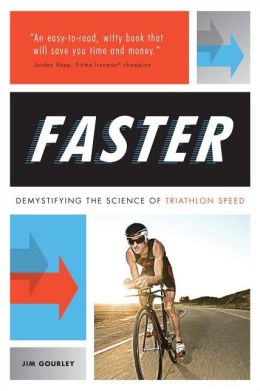 I am a triathlete and I have an addiction: I am a gear junkie.
A healthy gear addiction is half the reason I fell in love with triathlon. (Thankfully, I've fallen in love with a few other aspects of the sport since.) With the constant wave of high-tech products targeted at triathletes, it's clear I'm not alone. Whether it's the latest in carbon fiber anything, devices that gather more and more data, swim training equipment, tri specific race clothing, or anything labeled aero; you name it, I'm in.
As with most gear junkies, my lust for shiny objects never subsides. I always crave more, and have a wish list a mile long – especially for my bike. A power meter, CompuTrainer, faster wheelset, upgraded components, more and more carbon fiber! After all, the bike is the one leg where you can buy speed.
Or can you?
If you are thinking of dropping any money to satiate your triathlon gear habit, put a few bucks towards Jim Gourley's new book: Faster: Demystifying the Science of Triathlon Speed.
Jim Gourley is literally a rocket scientist. He's also a triathlete. Combining a deep knowledge of physics with his love for triathlon, he has analyzed the latest scientific studies and research from equipment manufacturers so you don't have to. Faster sets out to prove what really works and debunk common myths triathletes' hold – it's Snopes for triathlon.
Even better, Gourley summarizes the research and scientific findings, teaches enough simple physics to explain the results, and he gives you the information you need to evaluate future claims of speed.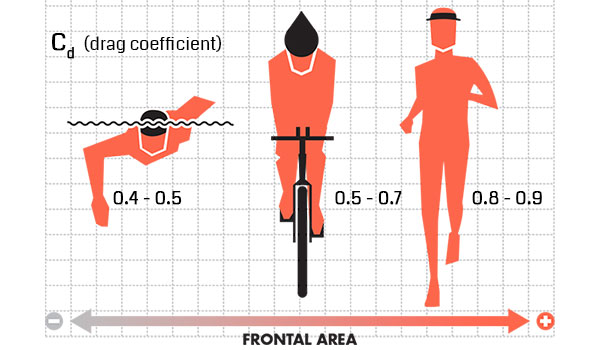 As Lance said, it's not about the bike.
Faster sets out teaching the basics of physics required to understand the concepts throughout the book. One of the most important concepts to grasp is the range of statistical error. If you make a minor change to your bike, just how many watts will it contribute? I will give away a spoiler: for far too many components and add-ons, it's not going to make a quantifiable difference. What about the latest carbon fiber frame vs. aluminum? Let me answer with a little data. Your bike is around 30% of the total aerodynamic resistance and less than 15% of your combined mass. ]
As Lance said, it's not about the bike. It's about your mass and your legs, and obviously any PEDs in your system.
Gourley systematically breaks apart triathlon sport by sport. Faster dives into and answers the following, plus many more topics:
How much does technique matter on the swim?
Should I use a wetsuit if the water is wetsuit legal?
Does aero really matter?
Do teardrop helmets really make a difference?
Just how much do aero wheels buy me?
Is there any scientific basis behind the POSE method and Chi Running?
How do I put all of this information together on race day?
If you're like me, you're not going to like everything you read in Faster. Not every one of my triathlon purchases has been the wisest use of my money. I have plenty of panaceas and things that will at least make me feel fast!
But fear not gear junkie. At least I know what to buy next. My wish list has been prioritized with hard data. It's time to save up for a power meter.
Pick up Faster and learn a little science behind your addiction. It's the best investment you can make for next season. 169 pages ($15)
This was a guest post of Erik Dybwad