Suunto App Compatibility
SportTracks now supports auto-sync with the Suunto App
We're happy to announce that SportTracks now fully supports auto-sync with the Suunto app! Whether you use an older watch like the Ambit, Ambit2, Ambit3 or Spartan series, or a newer model like the Suunto 3, Suunto 5, or Suunto 9 — your workout files can automatically be sent to SportTracks so you can access the best fitness analysis and planning tools available. We've been committed to supporting Suunto users for years and we're excited to continue moving forward.
Get it running
Even if you don't have a Suunto watch you can still track workouts with just the Suunto app and have the data automatically sent to SportTracks. Here's how to get it working...
1) Download the Suunto app on your mobile device
If you don't already have a Suunto account, you will need to create one to use the app.
2) Select your profile in the upper right corner of SportTracks, then select "My account"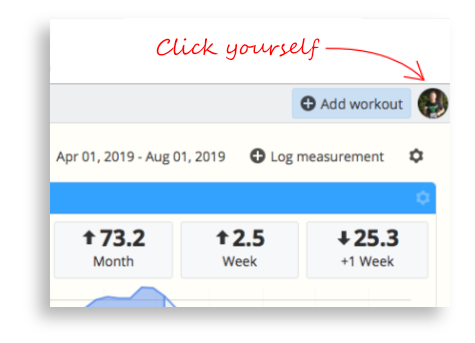 2) Select the "Sharing" tab on the left, and then hit the "+Connect" button.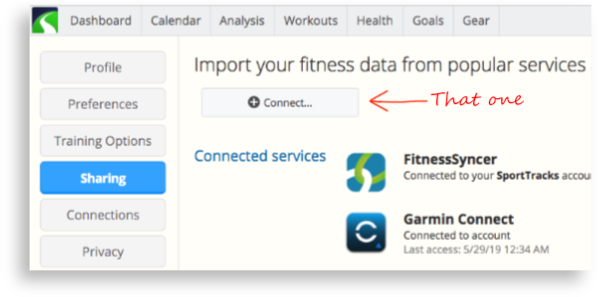 3) On the next screen, select Suunto App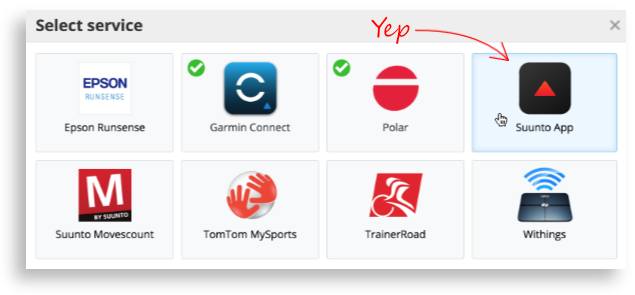 From there you will be brought to a page to authenticate yourself. This may require logging into Suunto. When logged in, you will be asked to give SportTracks permission to access your Suunto account. Click the "Authorize" button. Lastly, select the "Finish" button and you're done!
What about Movescount?
Suunto is in the process of phasing out their Movescount platform in order to focus on the Suunto app. SportTracks has supported Movescount since early 2015, and will continue to do so. Movescount is currently scheduled to be decommissioned in the summer of 2020. If you have a watch that works with Movescount, you don't need to make any changes immediately, just be aware that you will need to switch in the next 12 months or so. Suunto provides a solution to digitally transfer your training history from Movescount to the Suunto app.
The fact that SportTracks is integrated with the Suunto app means you will have seamless access to the best fitness planning and analysis tools available. From the flexible layouts, to the powerful Training Load and Performance charts, to our much-loved workout filtering and editing, SportTracks gives you incredible power with an easy-to-use workflow. We're proud to continue our support Suunto's excellent endurance sports watches today, tomorrow, and beyond.
Article written by Sam Mallery, Director of Marketing, Zone Five Software Inc.