SportTracks + Suunto Movescount
Amazing hardware combines with an amazing coaching and analysis platform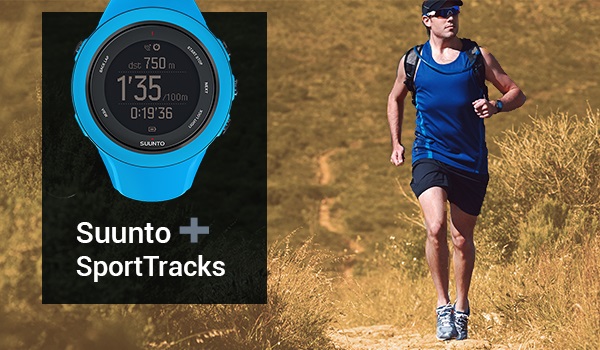 First class fitness watches from Suunto now have access to planning and analysis from SportTracks
DURHAM, N.C. – SportTracks, a fitness application company that helps endurance athletes and coaches achieve their training goals through planning and data analysis, today announced integration with the popular Suunto watches allowing users to seamlessly view their data in SportTracks applications.
"This release continues our ongoing efforts to integrate with more and more fitness sensor makers and apps." said Aaron Averill, CEO of SportTracks. "Triathletes and endurance athletes are busy people. They don't have time to mess around with data import and export; now they don't have to. Workouts recorded on Suunto devices quickly appear in the SportTracks platform where athletes can pinpoint areas to improve performance, or share and get immediate feedback from their coach. We're particularly excited to add another device that supports our best-in-market pool stroke analysis. You won't find this in any other online platform."
When logged into SportTracks, users can link their Suunto Movescount account to automatically sync. Once the accounts are linked, users' activities will be viewable on SportTracks a few minutes later.
"We turned the feature on a few days ago and the number of users signing up has been overwhelming." said Averill. "While we had a manual import for Suunto watches for several years, this just takes it to the next level. The Suunto Ambit 2 is the watch I currently run with, and it's just so easy."
About SportTracks
SportTracks provides insight that matters through custom analysis and an athlete centered design. From creating training plans, logging workouts to detailed analytics and workflow support with coaches, SportTracks gives athletes and coaches the tools and resources necessary to safely achieve their goals. SportTracks offers both SportTracks 3, a Windows application and SportTracks.mobi, a mobile friendly web app.
About Suunto Movescount
Suunto Movescount - the sports community where every move counts - is a fitness website that allows users to track and view workouts recorded on Suunto Ambit and other devices.