Connect with Ride Journal
This Windows Phone cycling app can auto-sync with SportTracks
There are plenty of apps that can transform iPhones and Android devices into powerful bike computers, but what about Windows Phone? If you want to turn one of Microsoft's handsets into the brain of your bike, an app called Ride Journal is an excellent option — and you can now auto-sync these workouts directly to SportTracks!
Whether you're out in the fresh air or indoors on a trainer, Ride Journal acts as your central tracking and monitoring device. It records your GPS data when you're on the roads and trails (you can also opt to not record your location), and it pairs with Bluetooth sensors to show live stats on the phone's display, which is useful for both indoor and outdoor training.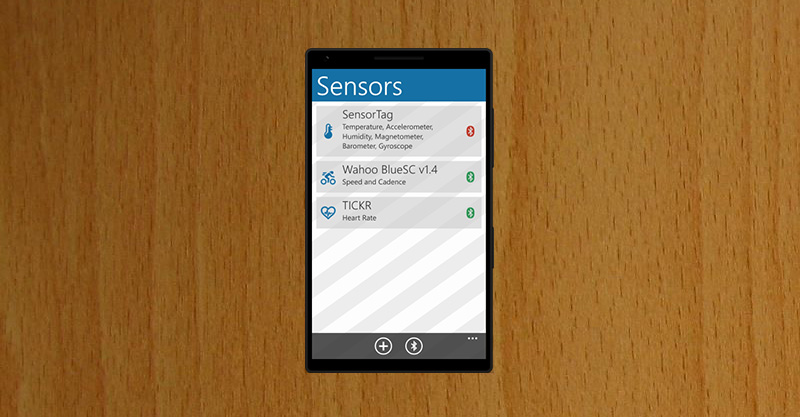 When you're finished, the resulting GPX or FIT file will automatically be uploaded to SportTracks for analysis — and for the critical purpose of gauging how these workouts impact your overall fitness and Training Load. How much data you record with Ride Journal is dependent on how many sensors were connected during your workouts (it syncs with Bluetooth heart rate monitors, power meters, and speed/cadence sensors).
We're excited about the Ride Journal integration, because it creates an excellent ride-tracking solution for SportTracks customers who use Windows Phones. If there are other fitness apps on the Windows 10 Mobile platform that you want to integrate with SportTracks, please let us know in the comments. We would love to hear about it!
While we're on the topic, it's worth mentioning that SportTracks runs perfectly on the Microsoft Edge web browser that comes installed on Windows 10 Phones. When we say you can access SportTracks from any web-connected computer or device, we mean it.