HRV4Training comes to Android
Automatically send HRV data to SportTracks from Android devices
In 2016, we announced our partnership with the popular HRV4Training iPhone app, which made it possible to automatically send HRV (heart rate variability) and RHR (resting heart rate) data to the SportTracks Health page. This enabled users to spot trends in their heart rate data, and see how the changes corresponded with their Training Load and Performance charts.
This generated a lot of interest and excitement, but one thing was missing: there wasn't an HRV sync solution for Android users. That changes today. HRV4Training has officially become dual-platform (it's available on both iOS and Android), and the auto-sync functionality with SportTracks is present on both platforms.

What is HRV?
When we talk about HRV, we're not referring to the compact vehicle made by Honda, we're talking about Heart Rate Variability data. This is the measurement of the amount of time between your heart beats. These short increments of time can tell you how your body has recovered from your last workout.
Some GPS watches have the ability to measure HRV, but unfortunately, the implementation of this feature has been lackluster so far. The best way to capture this data is to use a dedicated mobile app, such as HRV4Training. You can quickly learn all of the basics in our How to Train with HRV post.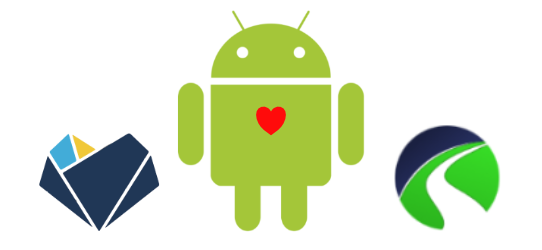 Optional: additional heart rate monitors
While the insightful recovery advice you get from HRV4Training is excellent, its standout feature is its ability to utilize the built-in camera and flash on your phone to record the data (as opposed to requiring you to strap on a heart rate monitor). That's why we were excited to learn that the built-in camera functionality is also supported in the Android version of HRV4Training!
There are a vast number of Android phones in use, and many different flavors of the Android operating system, too. The HRV4Training team could only test a handful of Android phones in their research, so, they can't guarantee compatibility with all Android phones. However, they did find that phones from past three years were all good enough to be used with HRV4Training. If your phone isn't capable, the app will give you a warning message. If this happens, you can use a separately available Polar H7 chest strap HRM.
Tips for new HRV4Training users
Be patient and consistent while gathering data. It takes four days to get your first actionable feedback from the app.
You may want to set your alarm clock three minutes earlier to give you enough time to test your HRV before you get out of bed.
After the app reads your HRV and you add tags, it suggests a workout intensity for the day. The advice will occasionally end with the words "...go for it!" When you see this, consider pressing harder and try to grab some new PRs.
Thanks for checking out this post! If you have any questions about using HRV4Training with SportTracks, please share them in the Comments section below...