Track HRV with an iPhone
Auto-sync HRV data and analyze it on the SportTracks Health page
What's the first thing you do when you wake up in the morning? Some people spend a few minutes measuring their HRV with the HRV4Training app (I explain why later in this post). If you're one of these people, we have great news: You can now auto-sync your HRV4Training data and analyze it on the SportTracks Health page!
If you're not familiar with using HRV data to enhance your training, here's a quick explanation: It's the practice of using a specific kind of heart rate data to determine how well your body has recovered from your last workout. This information can be used to predict what level of intensity your next workout should be to achieve optimal results. This is why bleary-eyed athletes fire up the HRV4training app before they even set foot out of bed.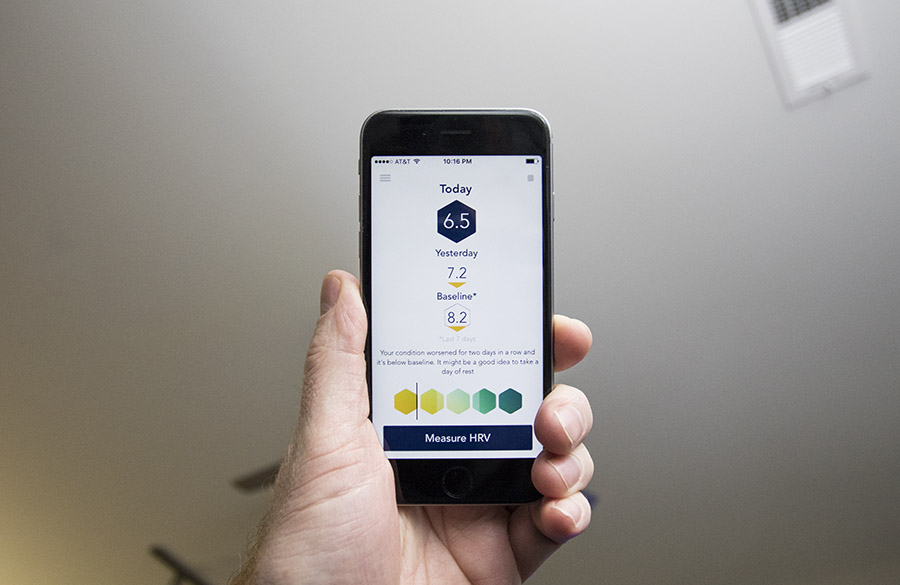 There are a number of different apps you can use to measure your HRV, but HRV4Training is our favorite. It has the unique (and extremely convenient) ability to utilize the phone's built-in camera and flash to measure your heart beats. This is really useful, because the best time to test your HRV is when you first wake up in the morning, and other apps require you to put on a Bluetooth-enabled chest strap heart monitor.
Syncing the HRV4Training app with SportTracks is easy:
Get the latest version of the app installed on your device (6.2.6 or later)
Open the app and tap the hamburger menu in the top left corner
Scroll down to Settings and tap on it
Scroll down to the "Sync with butt servers" section and tap on "Link to SportTracks"
On the next screen log into SportTracks
Tap the "Yes, I authorize this request" button and you're done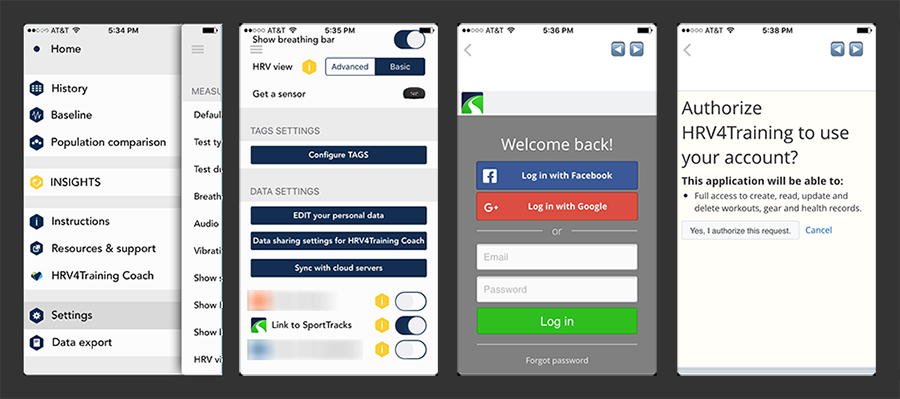 We recently announced the ability to track HRV and RHR (Resting Heart Rate) data on the SportTracks Health page. This can be done by manually entering the information, or enabling hidden HRV functions on specific Garmin watches, such as the Garmin 920XT (complete information is available in this post).
In order to view and analyze your HRV4Training data on the SportTracks Health page, you need to do a little customization:
Click on the gear icon in the top right corner of your Health page
In the Customize window, click + then > to add modules for your HRV and RHR data, then click Close
Scroll to the new modules you just created, and click one of their gear icons
In the next window, select "Heartrate variability (HRV)" as the value
Repeat this process and select "Resting heartrate" for the other module
The HRV4Training integration is exciting because new data is automatically synced to SportTracks after every measurement you take with the app. In addition, your past 60 days of readings will be imported into SportTracks after you sync. Older measurements can be imported into SportTracks as well by visiting the History page in HRV4Training and tapping on the bars.
UPDATE: MARCH 2017 - HRV4Training is now available on both iOS and Android! The Android version of HRV4Training features the same auto-sync integration with SportTracks, and it utilizes the built-in camera to take readings, so no heart rate strap is required.
If you want to learn more about the principles of training with HRV, read our How to Train with HRV article. It clearly explains everything you need to know, such why you would want to analyze your HRV data on the SportTracks Health page. Enjoy!
Article written by Sam Mallery, Director of Marketing, Zone Five Software Inc.