Using SportTracks with EasyTrails
We're proud to announce yet another iPhone app integration: You can now export sessions from EasyTrails directly to SportTracks! We love providing a variety of ways to track activities, and EasyTrails delivers. If you're looking for an app to track runs, walks, and bike rides — in addition to mountain climbs, hikes, and skis — EasyTrails is the ticket. Even if you're just wandering around picking wildflowers and mushrooms, this app has you covered.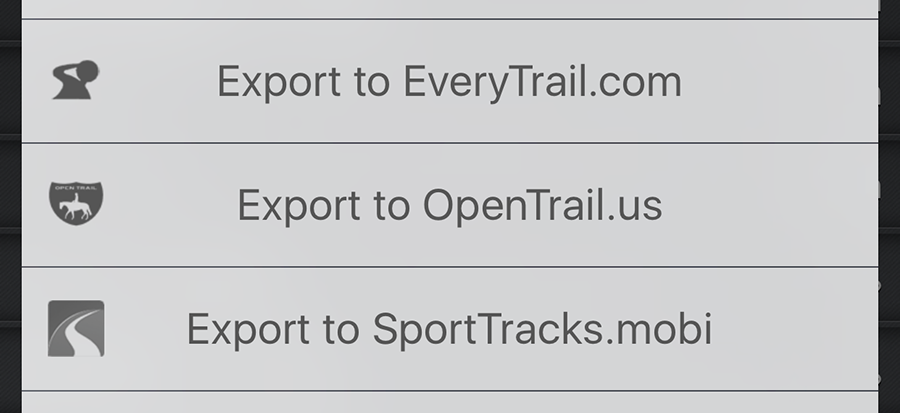 More about EasyTrails:
It allows you to record your movement and mark waypoints
It lets you search for nearby tracks recorded by like-minded people
It lets you download archives of points of interests
It provides you with a rich set of charts and statistics
It guides you along a route with voice instructions
It can even calculate routes towards a destination
Stuck in an area with no internet coverage? No problem, load offline maps and you will never be without one. Are you a professional and require working with different units or exotic coordinate systems? EasyTrails can handle it.
EasyTrails is designed to work with many other applications. Integration is a priority, and SportTracks is the latest in a growing list of partners the app interfaces with.
Another quality that EasyTrails shares with SportTracks is longevity. SportTracks has been around for 10 years, and EasyTrails is one of the oldest tracking apps that is still being actively maintained. They have been in the App Store since 2009.
Article written by Sam Mallery, Director of Marketing, Zone Five Software Inc.