Android ANT+ Weight App
Integration with SportTracks gives Tanita owners more options
Five years ago Garmin started to promote a new dimension in health and fitness monitoring by adding support for ANT+ composition monitors like Tanita BC-1000. The first watches to add support for it were the FR60 and Forerunner 310XT; but soon more devices followed like Forerunner 70/210/610/910XT or Edge 800/810. However, from one day to the next, Garmin killed off support for them in new devices going forward, leaving many owners with nothing more than an expensive paperweight.
Now Android users have an alternative with the ANT+ Weight Scale Display app. The app is capable of reading the body composition metrics that are transmitted wirelessly from ANT scales.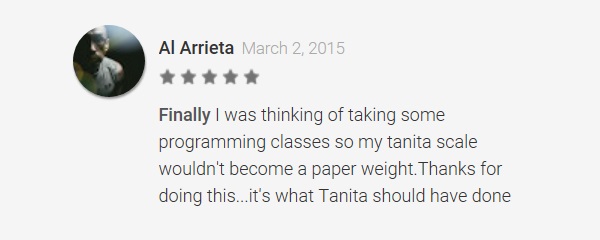 It works both with built-in ANT+ chip devices and using ANT+ USB sticks, offers you a quick and easy way to download all your health data stored in Garmin Connect, and now it integrates with the health measurements data in SportTracks.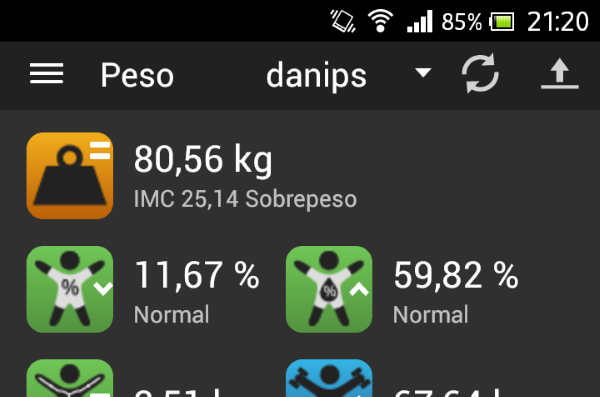 About the app
Depending on the model of your weight scale you can get all or some of these metrics:
Weight
Body Fat %
Body Water %
Muscle Mass
Physique Rating
Basal Metabolic Rate
Active Metabolic Rate
Metabolic Age
Bone Mass
Visceral Fat
The app is multi-user and it is a much more convenient way to track the whole family's health. Just select who is being measured and the app will keep a separate history log for them.
You can also examine your evolution with different graphs offered by the app. Sync to SportTracks is as easy as a few clicks.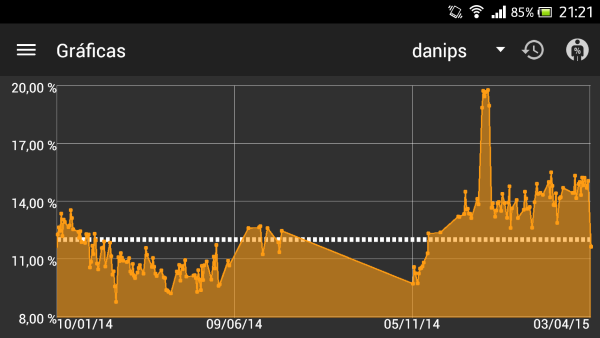 Compatible products:
Tanita BF-2000 IronKids
Tanita BC-1100F
Tanita HD-400F
Tanita HD-351ANT
Tanita BC-1000
Tanita BC-1000plus
Tanita BC-1500
HMM SMARTLAB FIT+
HMM SMARTLAB FIT W
A&D Medical UC-324ANT
ANT+ Weight Scale Display at Google Play
Shop for Tanita Weight Scales at Amazon.com