COROS Compatibility
SportTracks now supports auto-sync with COROS watches
We're happy to announce that SportTracks now fully supports auto-sync with COROS watches! This feature supports the PACE, APEX and VERTIX models.
To get started, install the COROS app on your phone and connect your app with an account on the coros.com website. Next pop over to the SportTracks website, click your profile photo in the upper right corner of the website and click the "My Account" button to view your account settings.
Click the "Sharing" tab on the right, then hit the "+Connect" button.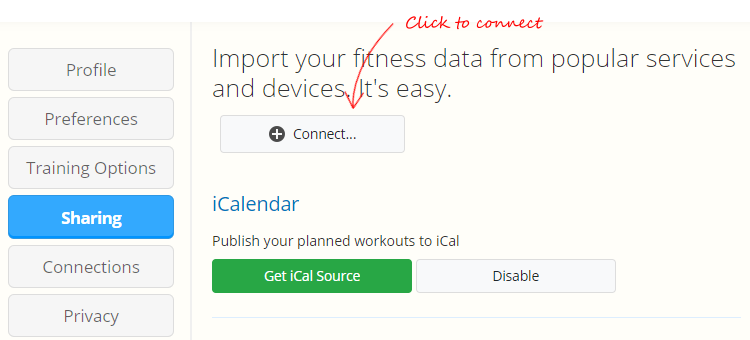 On the next screen select the COROS icon.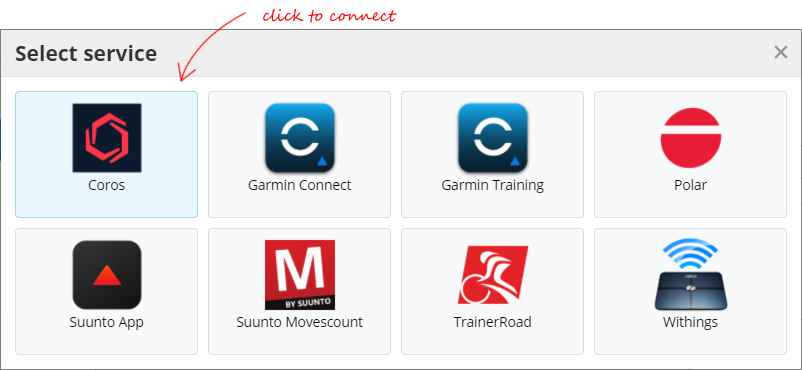 From there you will be brought to a page to authenticate yourself. This may require logging into the COROS website. When logged in, you will be asked to give SportTracks permission to access your COROS account. Click the "Authorize" button. Lastly, select the "Finish" button and you're done!
When you finish a workout on your COROS it will be uploaded to your phone app. From there it will be sent to the coros data center and then synched over to SportTracks within a few minutes. Once the workout has been synced to SportTracks you can edit or annotate the data or use it for advanced analysis.