Marathon Motivations (2/5)
Emma: The first time marathoner
Emma:  The First Time Marathoner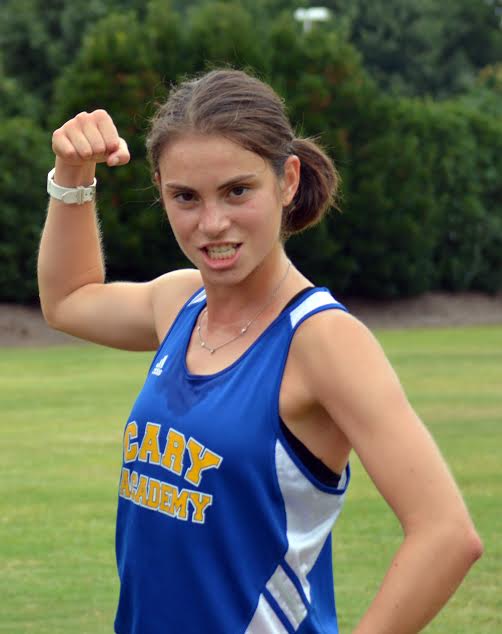 Howdy SportTrackers! Thanks for tuning in for our second day of the Marathon Motivations series! Today we will be chatting with Emma, a high school senior, and soon to be first time marathoner who earned a spot in her upcoming race by raising money for charity. 
A Few Words on Why Emma is Awesome:
Emma is quite possibly the coolest teenager I've ever met. Ever. She's a great student who recently earned a prestigious Moorehead Scholarship to the University of North Carolina, an amazing big sister to her adoring little brother, and a crazy-fast runner on her high school's track team! And just in case all of that wasn't reason enough for Emma to be awarded Teenager of the Century, she also started her very own non-profit organization as a 6th grader, AND she is about the most delightful company anyone could hope to have as a running buddy! Emma also has a powerful personal connection to last year's Boston Marathon bombings. Read on to get the scoop on her inspiring marathon story!
SportTracks:   How many marathons have you completed?
Emma:  This will be my first!
SportTracks:  Which marathon are you currently training for?
Emma: The Boston Marathon! 
SportTracks:  Wow! Boston! That's super-exciting! What are your goals for the big race?
Emma:  My goal is to finish the race in less than four hours.
SportTracks:   Why 26.2? Tell us how this beastly distance appeals and beckons to you personally?
Emma: I have always been intrigued by distance races.  My mom and my aunt are both runners, and they helped me through my first half marathon when I was in eighth grade!  Since then I have run bits and pieces of marathons with my aunt, Marsha Kouba as a "bandit runner" as she completed her 50 state Marathon challenge- talk about going the distance!
It was by far the loudest and most supportive nine miles I have ever run.
Last year Marsha invited me to Marathon weekend in Boston, claiming that we could work in a few college visits to make up for time missed from school. The morning of the race, my cousin and I took two brief campus tours then staked out our position at mile 17, where I would jump in to run the last nine miles of the race. It was by far the loudest and most supportive nine miles I have ever run. When my aunt and I crossed the finish line we embraced, said a prayer for my grandmother, and proceeded to take several sweaty unglamorous marathon selfies.  A minute after we left the line, we heard the explosion.  The ground shook and the road we had just come down was covered in smoke.  Another blast erupted and everyone around us was suddenly swept up in a stampede.  My aunt grabbed my hand and told me to run. At that point I did not fully comprehend what had happened.  We watched the news all evening in the hotel room, trying to figure out the details, but even weeks later we were still processing the loss of those that had been just minutes from us. But we agreed that no matter what, we would come back the next year and run again.
(Editor's Note: SportTracks does not endorse race bandits.)
SportTracks: Wow! Your aunt is a tremendous marathon inspiration for sure! We can only imagine what it must have been like to encounter the bombing so closely at last year's race, and we're so glad for your safety on that faithful day. Going back this year is going to very special for you indeed! We wish you a great experience, and we can't wait to hear all about it!
SportTracks:  You must be training your butt off, like all day everyday! What keeps you motivated to keep on keeping on day in and day out?
Emma: Well, I've got a lot of support! The Cary Academy Track Team and the Durham Womens' Running Group are full of fun and encouraging fellow runners.  So I am fortunate to say that I have rarely had a dull moment on the trail.  But above all, I have two wonderful role models in my mom and my aunt who have run for the past twenty years and have passed on their wisdom in all things running and life- from eating enough protein and iron to dealing with black toenails and massive armpit chafe.
SportTracks: Ugh! Massive armpit chafe is THE WORST! You are very lucky to have such great running role models to help you navigate these challenges, and it's so awesome that you have so much fun company on your marathon training adventures!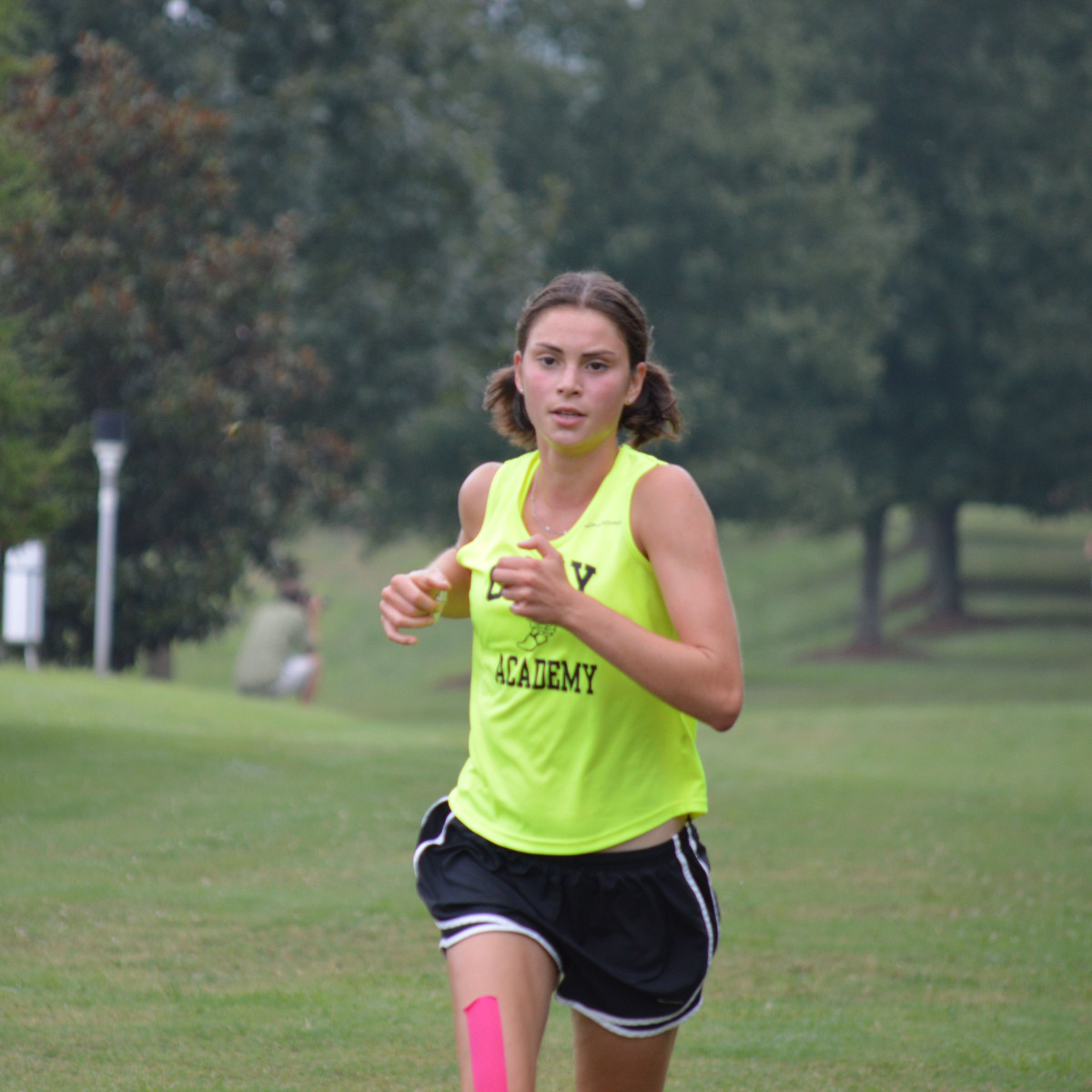 SportTracks: Briefly describe your pre-race preparation routine (the final days leading up to your marathon and race day itself.) We especially want to know if you have any particularly quirky, funny, or bizarre race rituals!
Emma: While I've never run a full marathon before I can draw on four years of half-marathon and cross country experience.  Pooping a lot is definitely key.  But I'm usually so excited for a race that this is not a problem for me.  Generally my ritual involves shaving my legs the night before- an old habit from swimming, and eating a peanut butter and jellied English muffin the morning of the race.  For good luck I like to rub my grandfather's mostly bald head.  It seems to work kind of like a Buddha belly. 
SportTracks: Yes! Pooping is so clutch! The openness with which you embrace this fact alone indicates that you are going to make an awesome marathoner! Throw in a little luck from grandpa's bald head and you'll undoubtedly be unstoppable on Monday!
SportTracks: A lot can happen over the course of those 26.2 miles on race day. How do you strategize for optimal race execution? 
Emma: I plan to eat a lot! I'm a snack on the hour kind of girl, so I plan to bring some Gus and at least one rice krispy treat along for the ride.
SportTracks: Rice krispy treats?!? Holy yum, that's genius! Who knew running a marathon could be so delicious?!
SportTracks:  What is thing that you like most about marathon training, and what is the thing you like the least? 
Emma: My favorite part about training for Boston is that I have met so many other runners.  And it's been really nice to get to know them over the course of several long runs.   Least favorite- definitely the armpit chafe.
SportTracks:   Any great words of wisdom or advice for your fellow marathon trainees out there who might be reading this post?
Emma: Here are some of my favorite words of encouragement from one particularly enthusiastic track fan: "Go Runner."
SportTracks: Well Emma, it has been a pleasure chatting with you and learning more about your motivation and inspiration to take on the marathon! It sounds like you are ready to rock it in Boston! We wish you an awesome, 100% armpit chafe free race on Monday!
--
* An additional note from Emma: I will be running next week's Boston Marathon on behalf of the AMAA and Youth Fitness Fund to fight childhood obesity. Thanks to my family, being active has always been a super important aspect of my life, and I am proud to support the Youth Fitness Fund in helping more kids become active and stay healthy. You can support my fundraising efforts here.  Thanks so much for your consideration!
Article written by Ellen Moss, Social Media Manager, Zone Five Software Inc.