New Health Page Charts
Hovertips, training load details, summary info, and editing
This week's #FeatureFriday is all about the Health page. We released three changes to the page this week and have one more on the way! Read on for details.
Edited October 7: We've now released an additional editing feature.
1. Chart hovertips
Go to the Health page and mouse over the Training Load chart. You can now see the individual values for Fitness and Fatigue listed with the corresponding workout date. These hovertips are visible for each of the charts on your Health tab.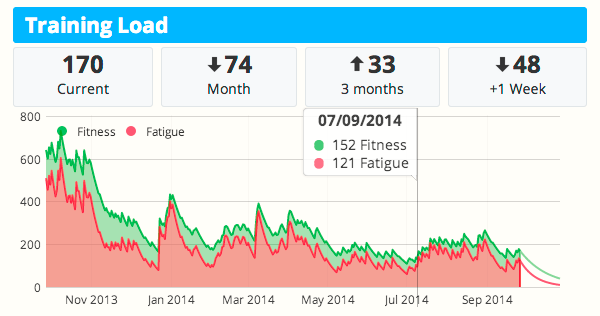 2. Synchronized Training Load and Performance charts
As you mouse over your Training Load chart you will notice that the hovertip for your Performance chart moves along with you, displaying the Performance value for the same date as the Training Load values. This gives clear and simultaneous visibility to all three values (Fitness, Fatigue, and Performance) for a given date.
3. Selecting time intervals
Want to see your data over a given period of time? Select a time interval for any chart on the Health page by placing your mouse over your desired start date and then clicking and dragging until you reach your end date.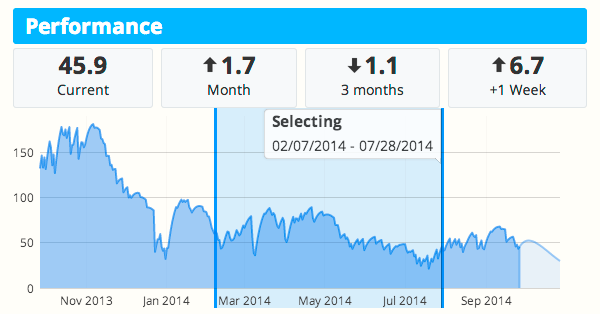 Upon releasing your mouse, a window will appear listing the individual values for each date within your selected interval. It also displays that value's net change over your selected period of time.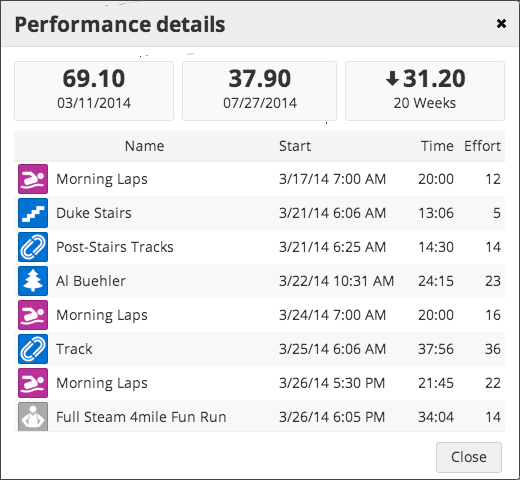 4. Data editing
Did you accidentally enter the wrong value? Now you can edit it directly. Click the edit or delete button on any measurement row. Easy!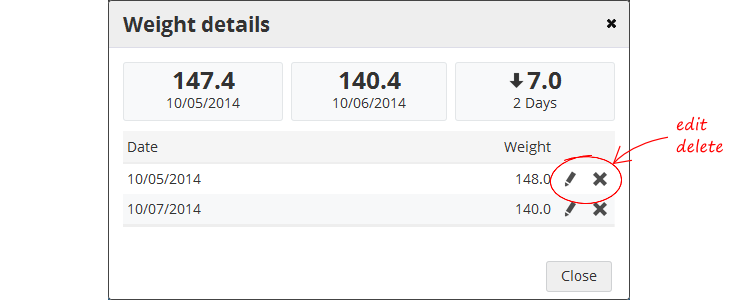 We hope you find these new features useful!
User Feature Requests Tracking
Need help? Have feedback? Post in the comments below!