The New Stryd: Is It Better?
A 150-mile review of the New Stryd Running Power Meter
Not that long ago, running power meters were fringe and experimental training sensors, but today they're produced by major brands like Garmin and Polar, and found on everyone from beginning runners to elites like Eulid Kipchoge. They're still niche, but continue to steadily grow in popularity. Stryd released their latest hardware offering, the New Stryd footpod, in June of 2019. I started running with it in late January, and I wanted to share my thoughts on this category-leading product. 
The headline of this post is "The New Stryd: Is It Better?" but I won't force you to read a pile of words to get that answer. I can confidently say that it's superior to the now discontinued first-generation Stryd footpod (which itself was superior to the Stryd chest-strap monitor and the original belt-clip version). When the new review unit arrived at SportTracks headquarters, I had already started an 8-week 10K training plan that was based on pace. When I switched to monitoring power instead of pace — it was like having a blindfold removed.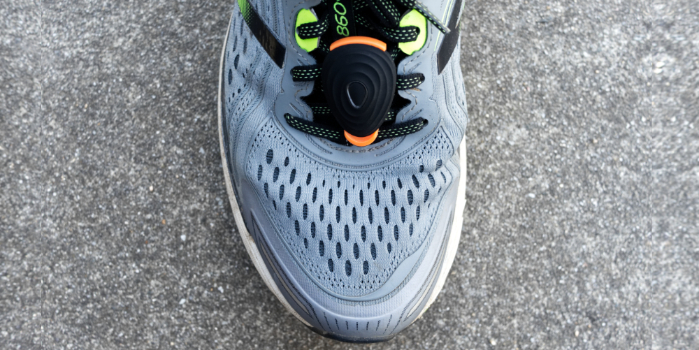 I transitioned to using power for training quickly because I had used the first-generation Stryd footpod extensively, and had also tested the run-power features of the Polar Vantage V. If you've never used run-power data before, you need to first run with your power meter for a few weeks to familiarize yourself the numbers, and to collect data to use as a baseline. Patience is required for this on-boarding process, but Stryd delivers meaningful value to any runner the very first time they use it: it provides deadly accurate pace and distance metrics.
Running watches calculate pace based on GPS signals, and when you're running in an area where they have trouble reaching your wrist, such as in a large city, then the pace metrics displayed on your watch are likely to be inaccurate or nonexistent. This is exactly what happened to our SportTracks Social Media Manager when she ran the 2016 Chicago Marathon. Ellen was depending on pace, and the orbiting spacecraft let her down.
I was quite unpleasantly surprised at how unnerved and helpless I felt without a trustworthy GPS to tell me my pace. —Ellen Moss
If you have a race that passes through an area with large buildings, or goes through tunnels or other environments that hinder satellite reception, then having a Stryd footpod on your shoe is worth the $220 USD price tag alone. It's not inexpensive, but neither are the running shoes you replace every 500 miles, nor the entrance fees for your big races. That money gets you the most accurate pace and distance metrics in the sport, and the data is collected on your foot with sensors—no satellites required. You could pace a prefect race in the Holland Tunnel Marathon, if there were such a thing.
What's interesting is that you will likely start ignoring pace and distance metrics altogether and only look at your wattage.
My experience with The New Stryd
After running with The New Stryd for 2 weeks and just glancing at my power and comparing it to pace, I conducted a 6-3 Lap Critical Power Test at a local track. This test was developed by Stryd to determine your current Critical Power, which is very similarly to Running FTP (the maximum effort you can hold for 1 hour without slowing down). It was windy when I did the test, and a fast barefoot runner was flying clockwise in the innermost lane while everyone else was respectfully going counter-clockwise. I dealt with the drawbacks and proceeded with the test to the best of my abilities.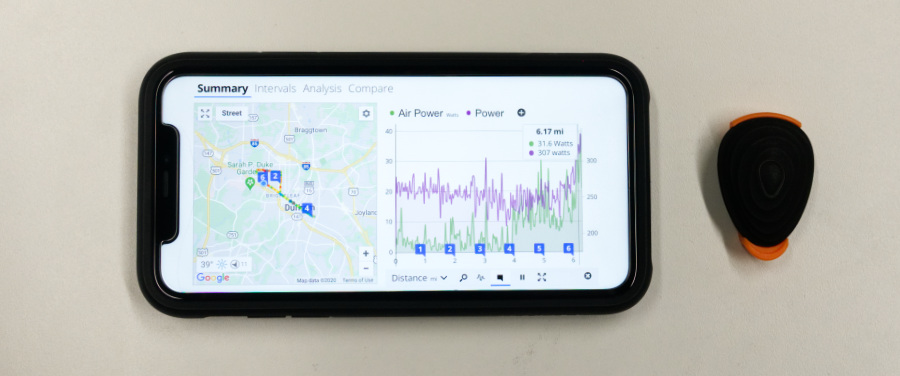 Afterward, I crunched the numbers using a calculator on the Stryd site to determine my up-to-date CP. The result was 280 watts, which seemed too high. Even though I'd only returned to running with power 2 weeks earlier, I had reacquainted myself enough to know that holding 280 watts for an extended period would be rather difficult, if not impossible to do at my current level of fitness. This result was partially due to the non-ideal conditions for my test.
Puzzled by the outcome, I launched the Stryd mobile app and started looking at my data. I noticed a control that turned on "Auto-Calculate" for my Critical Power. This was a new feature since the last time I used Stryd, so I immediately turned it on. It informed me that my CP was 259 watts, which felt much more accurate. The time-consuming 6-3 Lap Critical Power test I had conducted hadn't been in vain, though. The fresh data helped the app determine a more accurate auto-CP.
I had already put together an 8-week training plan in my SportTracks Calendar that mostly consisted of multi-step structured workouts based on 8:15 pace. I continued doing these workouts as the days ticked by, but I changed the display of my Garmin 245 watch to only show Pace and Power. As I grew more and more familiar with my power numbers, I started changing the targets of my planned workouts from hitting pace goals to hitting power ranges. Thanks to the training integration between SportTracks and Garmin, every updated workout automatically showed up in my watch.
Running with the wind
The big difference between the current Stryd footpod and the one I reviewed in 2017 is that it now has built-in wind detection. Wind ended up being a major factor in almost every one of my training runs, and on race day there were 13 MPH gusts in the last 2.5 miles. Analyzing wind data turned out to be extremely informative for post-workout analysis, and during workouts I would feel the wind hit, and moments later see the resultant wattage change on my watch.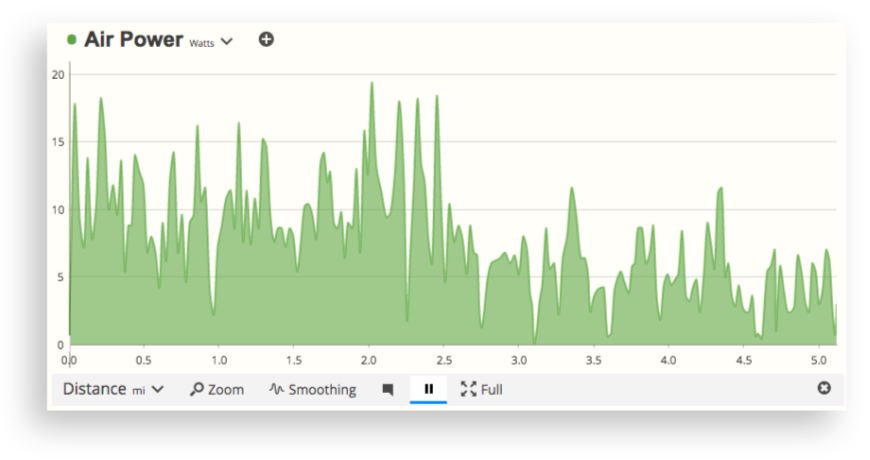 Stryd Air Power data in SportTracks showing a 5-mile out-and-back run into an 8 MPH headwind
I mentioned earlier that monitoring my runs with power was like taking a blindfold off. I was following a plan based on pace, which was truly beneficial on flat courses with little wind. However, I live in an area with nearly constant rolling hills. I need to intentionally seek out flat courses because my pace-based workouts were almost useless anywhere else. When I switched to power targets, suddenly I could execute my structured workouts anywhere.
The new wind detection feature was similar to having a blindfold removed as well. There are times during a workout where you feel the wind hit you, and you know your effort level is increasing. But there are also times when you don't notice the bluster of wind, but you can see that it's clearly a factor during post-workout analysis. Unlike other platforms, SportTracks fully supports the new Air Power data from Stryd, in addition to the other metrics you get when you wear this footpod: Vertical Oscillation, Ground Contact Time, Leg Spring Stiffness, Vertical Ratio, Form Power, Flight Time, Duty Factor, nPower, Power Variability, iFactor, and Efficiency Index.  
In addition to running, I walk to work every day, swim, and do indoor cycling rides for cross training. I track all of these activities, and the data flows to my SportTracks Training Load and Performance charts, so I get the most accurate possible insight on my overall fitness. 
In my 10K race, the wind seemed like it was blowing from start to finish, but it only presented a challenge in the last few miles. During the final kick, gusting headwinds added 33 watts of resistance, but with the adrenaline rush I didn't realize it until I analyzed the results later.
Closing thoughts + going forward
SportTracks was one of the first platforms to fully support run-power data, and I'm happy to report that this metric has matured a lot since the early days. There are still a few hoops to jump through to get set up, and it still takes time to get familiar with run-power data, but what you get in return makes it worth the trouble. For me, using heart-rate data during runs is mostly useful for staying in the low zones, and pace data only helps me on flats. Power gives me useful feedback for everything from keeping easy runs truly easy, to targeting and achieving a PR in a race, which I was able to do in my recent 10K using the Stryd PowerRace Garmin Connect IQ app.
Everything that I liked about the old Stryd footpod is found in the new one, and the addition of wind detection is a major step forward. The old footpod used "wireless" Qi charging, whereas the new one uses a small cradle that charges in a USB-A port. Some reviewers see this as a step backward, but I prefer the new cradle. It's much smaller than the old charging pad, and when I charge something, I greatly prefer metal-to-metal charging contacts. 
My next race is an 8K in about 12 weeks, and I'll follow a purely power-based plan this time. As I progress, I'll use SportTracks to compare my EI @ FT over time on similar courses at similar intensities to see if I'm getting more efficient. [Editor's note: The author has since switched to moderate training with a gradual increase over time due to race cancellations]. To me, running with power makes the most sense, and feels the most effective. It's not the future — it's happening now. This footpod helps me get more competitive, and because I find the process deeply interesting, it makes running more fun.
Article written by Sam Mallery, Director of Marketing, Zone Five Software Inc.